This

cake

has been around for a long time. My Precious Mama,
would be asked to make it at every get together. <3



Mama's Blueberry

Cake

1

cake

mix, yellow
1 large tub of Cool Whip
8 oz of cream cheese, softened
1 cup confectioners sugar, more if needed
1 large can of

Blueberry

pie filling, make your own

Bake

cake

according to directions using 2 or 3 pans*. Cool.



Mix softened cream cheese and confectioners sugar until fluffy. Fold in Cool Whip. Put one half, or third, frosting on a layer and top with one half, or third pie filling. Repeat with other one or two layers and finish sides of

cake

with remaining frosting. Keep refrigerated.



*I used two pans. Yum!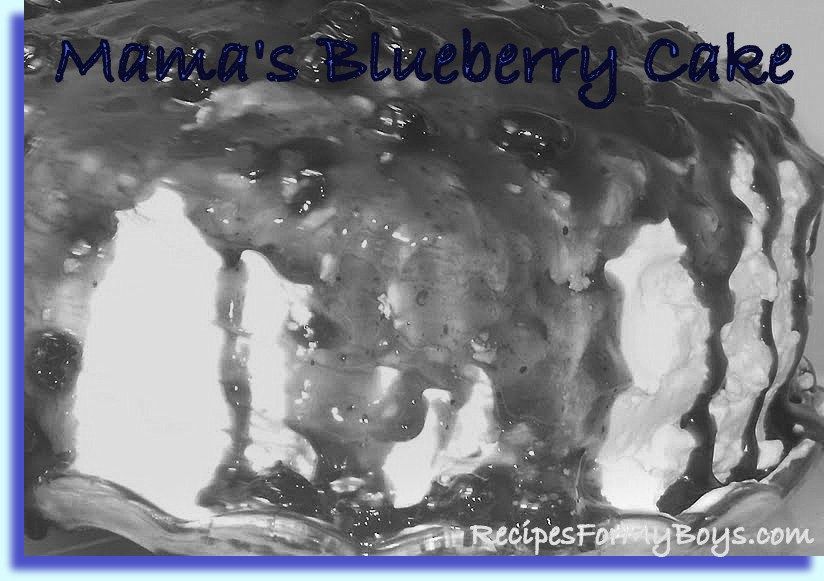 Here is a picture my friend, Jen sent to me. She made this for the 4th of July using cherry pie filling instead of blueberry. Yum! Thanks for sending the picture! I am so glad you both liked it. : D
Shared on