My youngest is sick. He had a fever of 102 last night, low grade today and now it is 103!! My poor baby hasn't eaten since Thursday. He really loves these hot dogs and didn't feel like eating them tonight. They are really easy to make with as little as two ingredients. <3 and hUgs!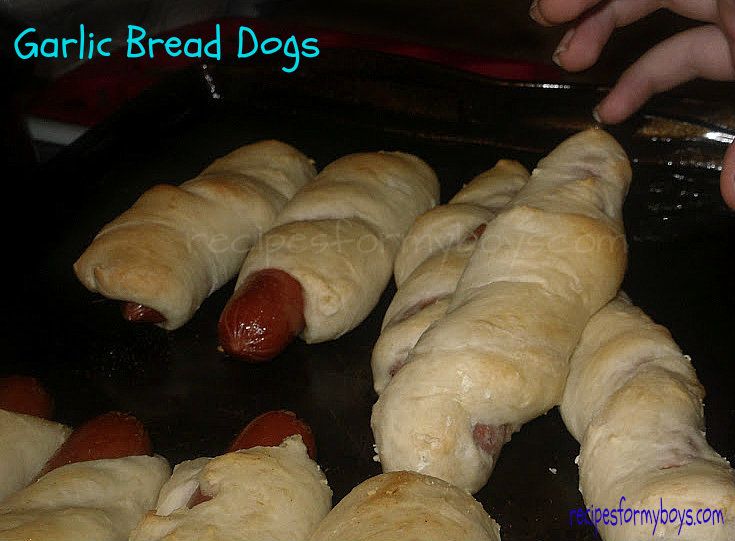 Garlic Bread Dogs
hot dogs or small sausages
refrigerator garlic bread sticks, frozen rolls, thawed,
or crescent rolls
melted margarine, optional
coarse garlic with parsley, if you don't use bread sticks
cheese....parmesan, mozzarella, cheddar or your favorite
There are no measurements. Just have the amount of rolls or bread sticks, for the amount of hot dogs you wish to cook. Wrap hot dogs, twisting around but not overlapping.
If you are using frozen rolls, thaw, stretch each roll lengthwise, brush lightly with melted margarine, sprinkle with garlic and parmesan, add cheese if using and wrap around hot dog. Place on greased cookie sheet. Cook in preheated 350 degrees. Cook 5 minutes, turn pan around. Cook another 5-8 minutes, or more if needed. As always, my oven cooks different than mine. Check before earliest time and adjust time accordingly.