The New Year is upon us and the best is yet to come! I hope each of you had a fantastic beginning to the amazing year that awaits you! I spent the day with my boys and made our usual Southern supper of black eyed peas, white rice, mustard greens, pork *a tenderloin this year* and the biggest ole yeast rolls ever! Have a gorgeous week, you know you deserve it! Love and Hugs!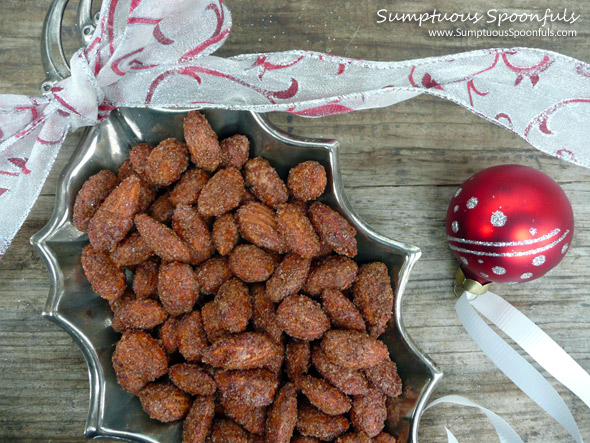 Y'all know I love beautiful Joan of Chocolate, Chocolate and More! Please follow her here on
facebook
and her
blog
. You'll be so happy you did! Don't forget to check out the features to see if you are there.
Have you met lovely Christie of Food Done Light? She is amazing and I know you will love her, her
blog
and her
facebook
page, too. Please go over and follow her on both and see if you are featured on her blog.
Rules, yeah, I know.
Link to your original recipe, craft or tip and photo directly, not your blog.
Don't forget to
link back
to my post, or blog, with either a text link or our new button
.
We are sorry but without a link back, you cannot be featured.
Please follow my blog, facebook, pinterest, twitter, e-mail, rss...you get it. Whatever is your favorite way to follow to stay up to date. Please do the same with my lovely co-hosts, Joan and Christie.
Share as many recipes as you like. The party is open all week.
Please visit others...they appreciate it as much as we do.
Leave a comment, I love when you stop by.
Y'all have a beautiful week. Be good to yourselves and each other.
Previous week's parties!
Week 66
Week 65
Week 64
Week 63
Week 62
Week 61
Week 60
Week 59
Week 58
Week 57
Week 56
Week 55
Week 54
Week 53
Week 52
Week 51
Week 50
Week 49
Week 48
Week 47
Week 46
Week 45
Week 44
Week 43
Week 42
Week 41
Week 40
Week 39
Week 38
Week 37
Week 36
Week 35
Week 34
Week 33
Week 32
Week 31
Week 30
Week's 1-29 can be found
Here