Monday, September 1, 2014
Sunday, October 13, 2013
If you are like me, you need an extra oven to bake your holidays dishes.  I recently decided to cook sweet potatoes in the crock pot, since my oven was occupied with a pork roast,  I was very pleased with the results.  They turned out perfect!
Monday, November 5, 2012
It's cooler, I want soup! Hubby, one of the twins and I just love soup! Homemade soup that is. Soup that is made with love and not from a machine. Although they do come in handy every now and then when hubby cooks for the boys. It's just too easy to make soup from scratch. A little this, some of that. What's left in the fridge, in the pot it goes and you made a new favorite! This one, however, is an old classic. Super easy and ready to eat in 30 minutes. Enjoy!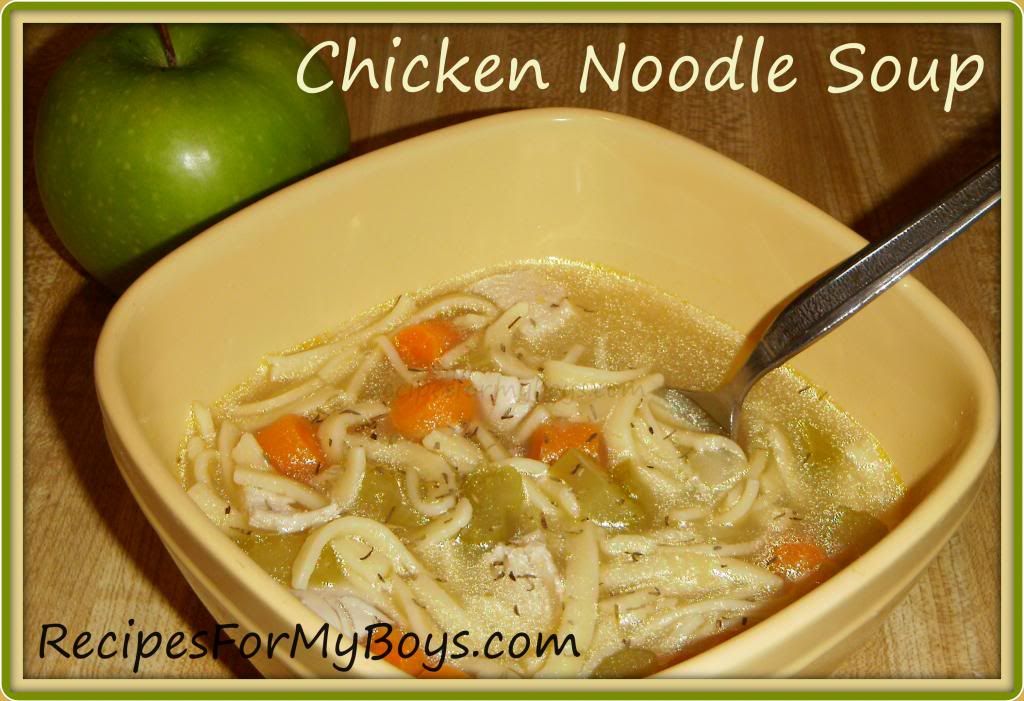 2 chicken breast halves
12 cups chicken broth, homemade or bought
1 1/2 cups celery, sliced
2 cup carrots, sliced, I cut up baby ones
1/2 cup onion, diced
1/4 teaspoon ground white pepper, or to taste
1/2 to 1 teaspoon sea salt, to taste
1/2 teaspoon ground garlic
thyme, optional
Rinse chicken breast. Put in large stock pot along with broth, celery, pepper, garlic, salt and onion. Bring to a boil and simmer, to low boil, 20 minutes.
Take chicken breast out and cut into bite size pieces if done, not pink inside. Raise heat to boil broth. Add egg noodles (whole package makes a lot of noodles) , carrots and chicken pieces to pot. Cook according to directions on egg noodle package.
Sprinkle with thyme before serving if desired.
Sunday, November 4, 2012
Another muffin recipe for you to enjoy.  Muffins are so easy to make and eat.  This one if full of bran, pumpkin, spice and the dark chocolate chips I added.   Eaten as a snack or breakfast is alright with me.  Enjoy!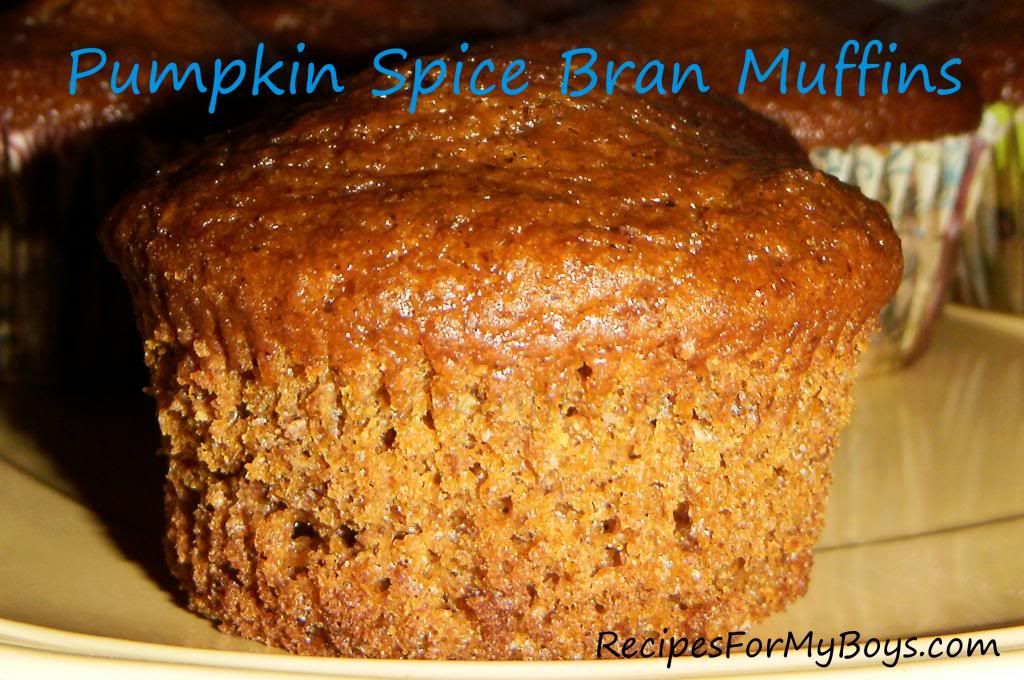 Saturday, November 3, 2012
Aw, Fall.  I love the crisp air.  Freshly picked apples and pumpkins, gathered nuts for cooking and snacking on.  Love it!  I find myself baking a lot more than usual.  Can you imagine that?  I couldn't possible bake more than last month but yeah, I have!  I love it!
My boys have eaten more muffins in the last 3 weeks than they have ever eaten before!   The Pumpkin Muffins are being made at least twice a week at our house.  I think we are getting a little burnt out on them.  There are just so many days/weeks I can eat Pumpkin Muffins.  ~smile~  I decided to make a new muffin recipe and this one is a hit!  Please note, my muffins rose in the oven then went down again.  I don't know if this is because I let them sit too long or if bran muffins don't rise well.  If you know, please leave me a comment. Let me know how yours turn out.   Heck, I'd love for you to leave me a comment anyway.  ~smile~  Now...what shall I make next?  
Friday, October 12, 2012
I made these at least 5 times last week for my boys! They just love them! They sneak in the kitchen, pretend to do something and the next thing I know I hear the sound of running feet and a discover a missing muffin! LOL I'm telling you......You better put some aside for yourself if you want any.
1 cup unbleached whole wheat flour
1 cup unbleached all purpose flour
1 teaspoon baking soda
1/2 teaspoon salt
2 teaspoon ground cinnamon
1/2 teaspoon ground ginger
1/4 teaspoon nutmeg
1 cup brown sugar, packed, homemade
3 Tablespoons unsulfered molasses
1/3 cup oil
2 eggs
1 cup buttermilk
1 cup pureed pumpkin
1/2 cup nuts, chopped fine, optional
1/2 cup coconut, optional
1/2 cup dark chocolate chips, optional
Toppings
pumpkin seeds
coconut
streusel
Method
Preheat oven 375 degrees F.
Grease or put liners, in muffin pans.

Beat eggs, brown sugar and molasses until light in color.
Beat in flour, baking soda, salt, cinnamon and additional spices if desired,
Add buttermilk while mixing until incorporated.
Stir in pumpkin and any optional ingredients.
Fill muffin cavities 2/3 full.
Bake 8 minutes and turn pans around.
Cook another 3-5 minutes, depending on your oven, more or less.
Done with toothpick comes out clean.
Enjoy!