My Precious Mother In Law, Mary that I miss so much, would make this amazing chicken, especially when she would have a luncheon. Ted and I were so delighted to have her make this for us. ;D She finally gave me the recipe and oh my, I was so thankful! Super easy but does take a little time to cook. Add sliced fresh mushrooms to it to make it extra special. Enjoy! <3 and hugs!
Mary's Dried Beef Chicken
4 halves chicken breast
1 2 oz jar dried beef
4 slices lean lower sodium bacon
1 can cream of mushroom soup
8 oz sour cream
1/2 teaspoon minced garlic
1 teaspoon thyme
freshly ground lemon pepper
fresh mushrooms, sliced
Preheat oven to 340 degrees. Spray a 8x10 pan with non-stick spray.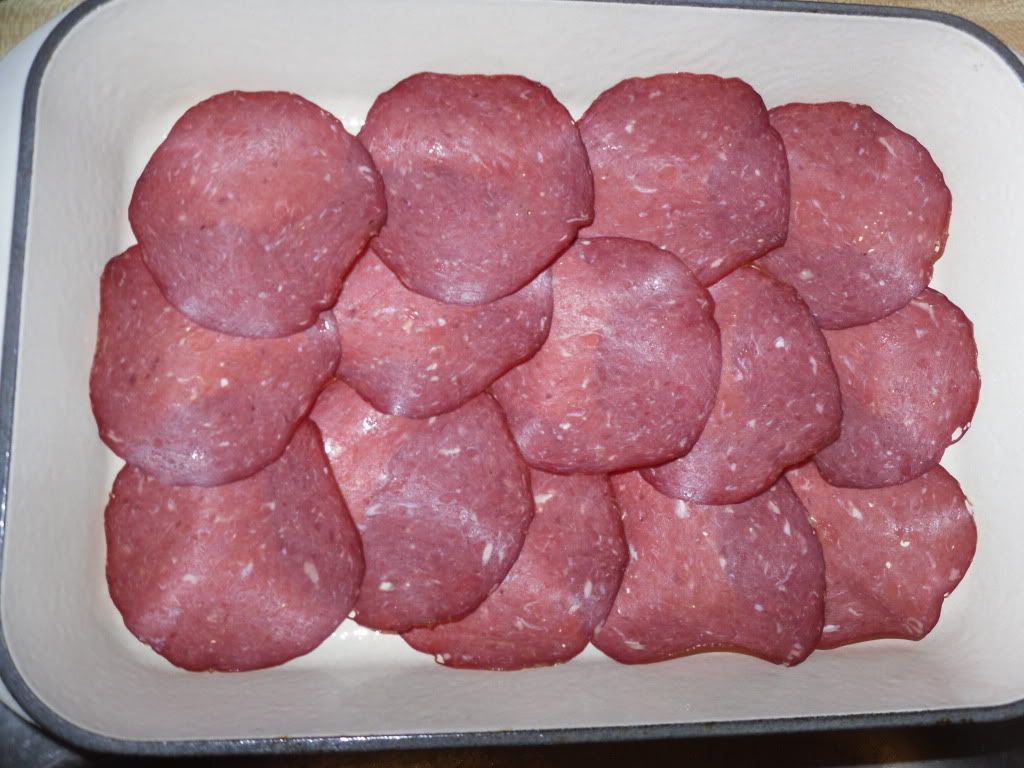 Dried Beef
Layer dried beef in the bottom of pan.
Rinse and pat dry chicken breast.
Grind lemon pepper on chicken breast, top and bottom.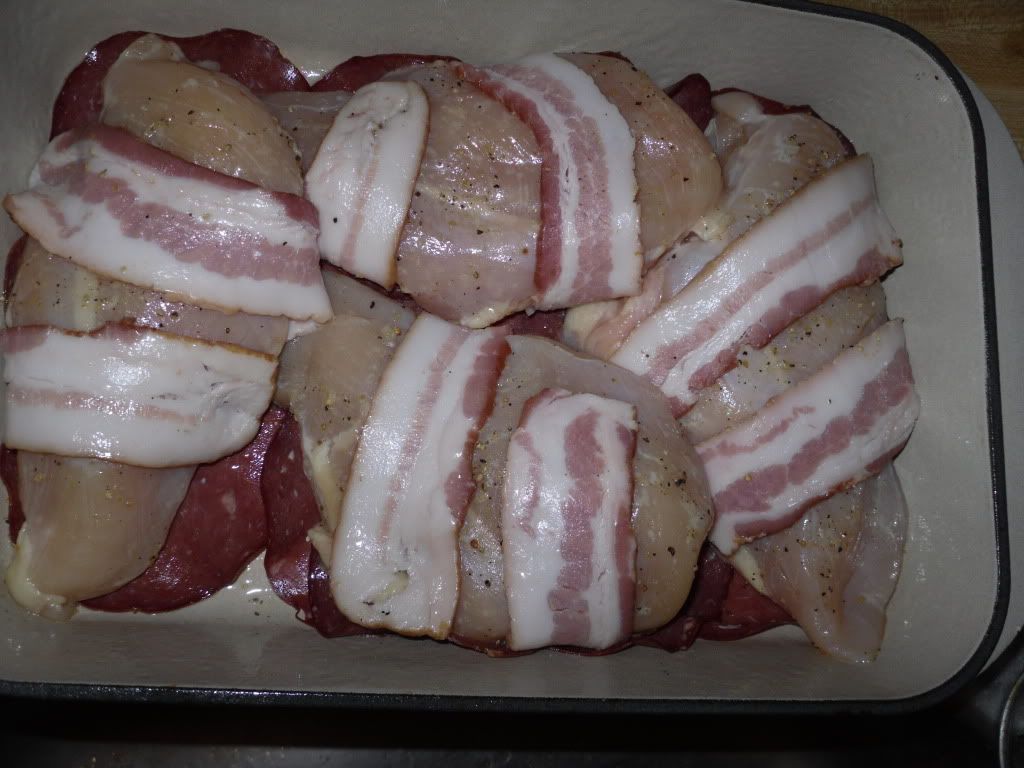 Wrapped in Bacon
Wrap bacon around chicken breast.
Place on top of dried beef.
Soup, sour cream, thyme and garlic
Mix soup, sour cream, garlic and thyme together. Add mushrooms if you have any. I didn't. ;(
Soup mixture
Spoon over chicken breast.
Cover with foil and do not open for 2 hours.
Enjoy! <3 and hugs!
Uncover and turn oven up to 400. Cook for 15-25 minutes until bacon is crisp.
Serve over cooked rice, noodles or with mashed potatoes!
Enjoy! <3 and hugs!